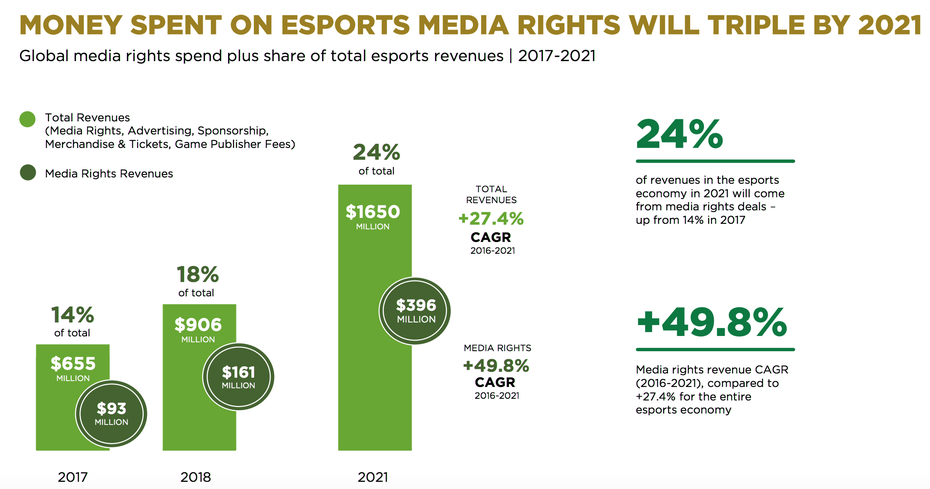 EXCLUSIVE DOMAIN AND BRAND NAMES FOR SALE
The Domain Name www.eSports.com has been sold for 7 figures in 2017! Read this article Here 
Esports is a huge business — already exceeding $20 billion in revenue and growing 30 percent annually. By most measures, esports is the fastest rising media and entertainment property of all time.
By 2030, esports will become both the most watched and the most played sport around the globe, reaching an estimated 3 billion fans.  
COMPARABLE DOMAINS SOLD
esportstoday.com           ($14.995)
sportticket.com                 ($8.600)
esportsopen.com              ($3.895)
esportsgear.com               ($4.588)
esportsengine.com           ($3.895)
RECENT NEWS (FEB. 2020)
International Esports Beijing China 2020

The Beijing Municipality announced the city will fully support industries, including esports

The city will host the "Esports Beijing 2020" series of events, with Tencent co-hosting the 2020 Honor of Kings World Champion Cup Grand Final, and QQ Speed National Open Final.

As well as tournaments, the city will host an international "Esports Innovation Conference" and "Esports Trade Fair." These are the first esports-related policies announced by a government in China

More most recent economic News here
Esports has just started — Thousands of people are already searching for tickets, booking hotels, booking their flights, etc. Now is the time to get in and use this massive potential. 
FEW EXAMPLES FOR MONETIZATION AND REVENUE OPPORTUNITIES
TICKETS
Cooperation and Affiliate Network.  The whole world will be buying tickets for Esports events worldwide.
HOTELS
Lots of travel sites offer an affiliate network for hotels. Simply become an affiliate and start earning. People will not be booking one night in a hotel, they are likely to book anything from one week to the whole duration of the events. That adds up.
Prices for decent hotels are usually well over $200 per night. Somebody who books 1 month in a hotel: at $200 per night x 30 nights = $6.000 for only 1 booking for 1 Pers. Affiliate commissions can be absolutely enormous with all. Hotels will surely take advantage of Esports and push their prices up for the duration of the events, which will be even better for all affiliate partners.
RENT A HOUSE
There are lots of websites with an affiliate network for renting houses.
FLIGHTS
Many people will be booking flights. Affiliate partnerships with travel websites will be very lucrative.
MERCHANDISE
Millions of people will be buying, caps, T-shirts, keyrings, mugs, pens, etc. That means more potential money as an affiliate. 
THE POSSIBILITIES ARE ENDLESS
With good SEO, Affiliate Links, Adsense, monetization of the website with content e.g. video clips of the events, news, games, Amazon affiliate links on it for merchandise and other products.
All over the world, millions of people will be looking for "esports" related topics in the next years and will start booking and buying.
It is a great business opportunity to monetize such a profitable website with so many diverse topics.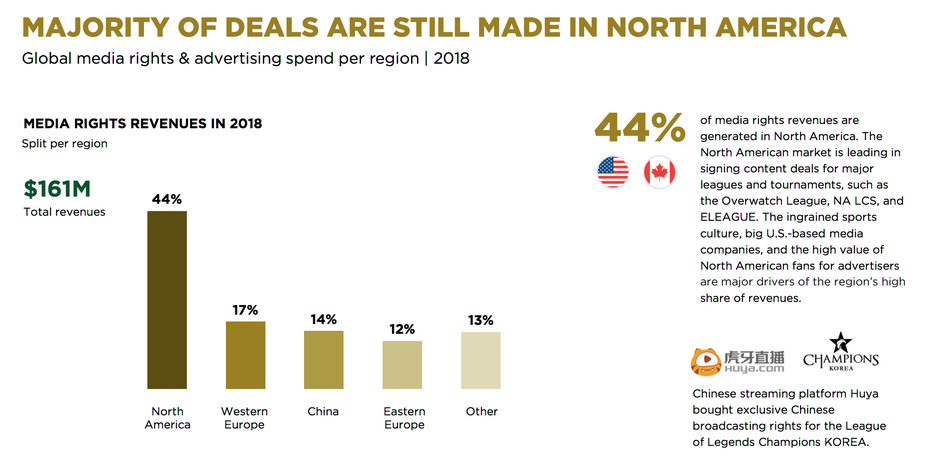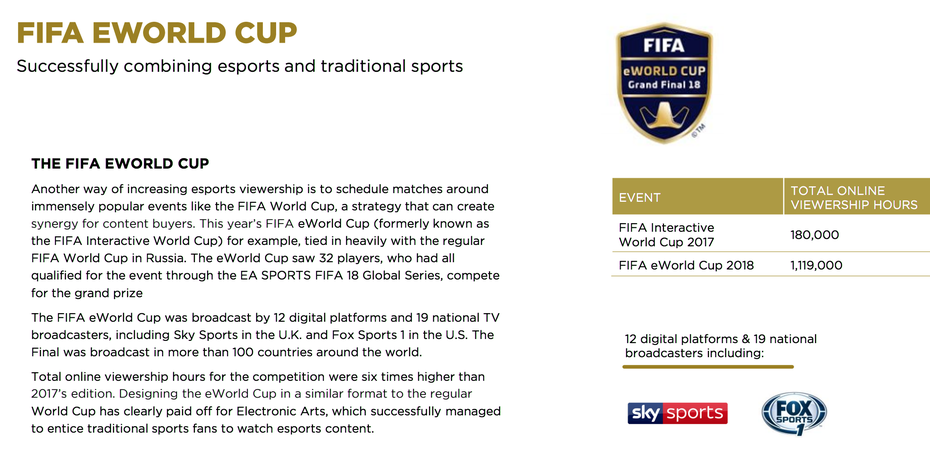 Source: Newzoo Esports Consumer Insights 2018 and Global Esports Market Report. 
Newzoo.com/esportsreport Report. Nielsen TV Ratings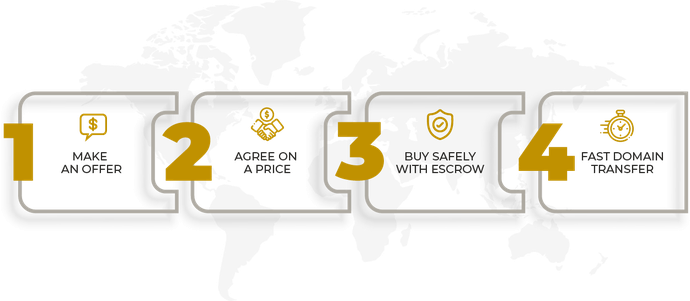 MORE EXCLUSIVE DOMAINS FOR SALE
COMPARABLE DOMAINS SOLD
esportstrade.com              ($888)
esportscenter.com         ($3,000)
esportsacademy.com    ($2,395)
esportsforums.com       ($2,895)
esportsnews.com           ($1,988)
esportscamp.com          ($2,225)
esportsonly.com               ($877)
esportswizard.com        ($1,250)
esportsstars.com              ($988)
esportsworld.com            ($888)
esportstoday.com       ($14,995)
esportsusa.com                ($388)
esportsdaily.com              ($200)
esportsbookies.com     ($1,495)
esportshero.com               ($50)
esportsdome.com        ($1,405)